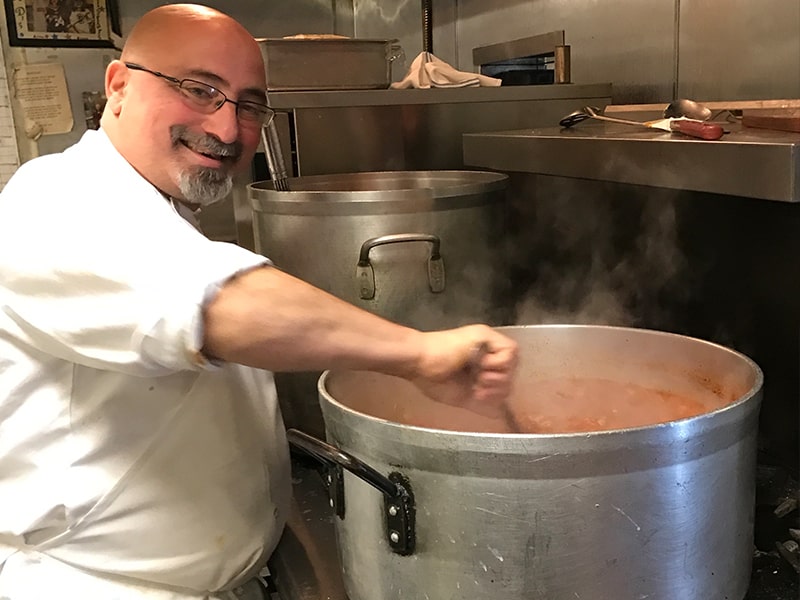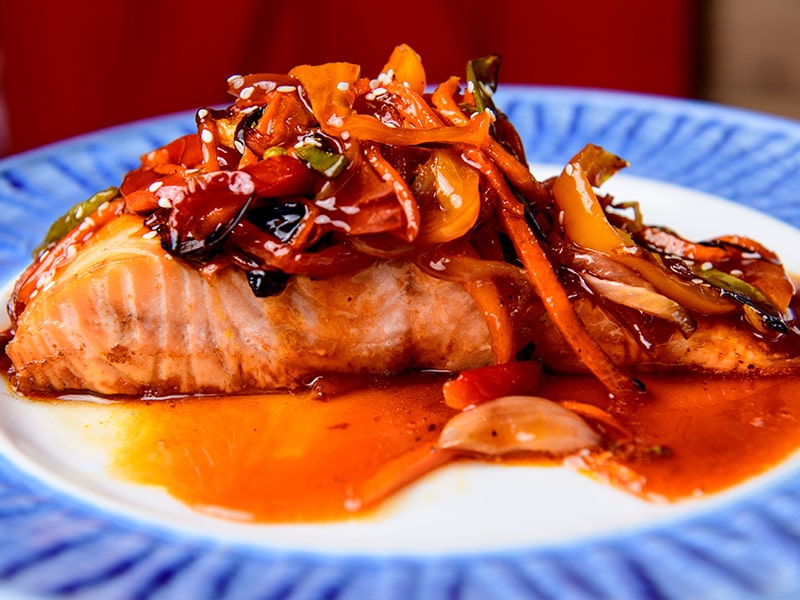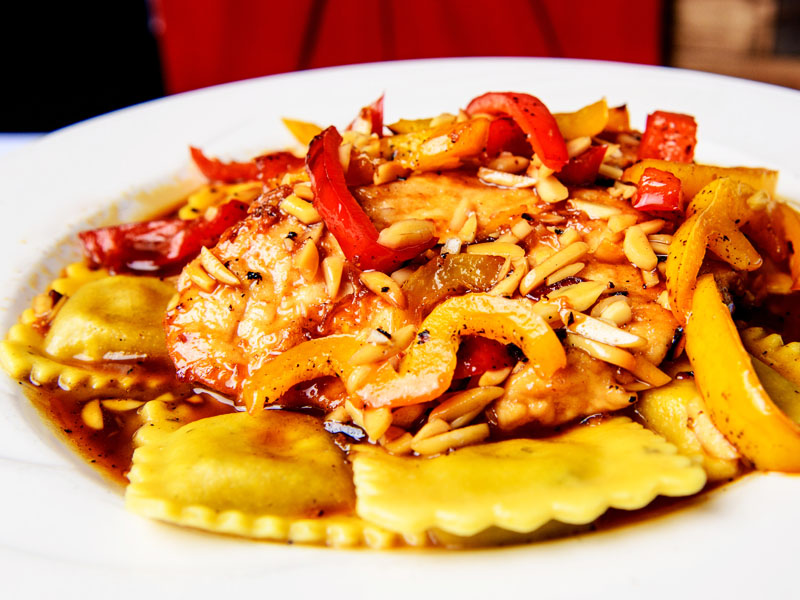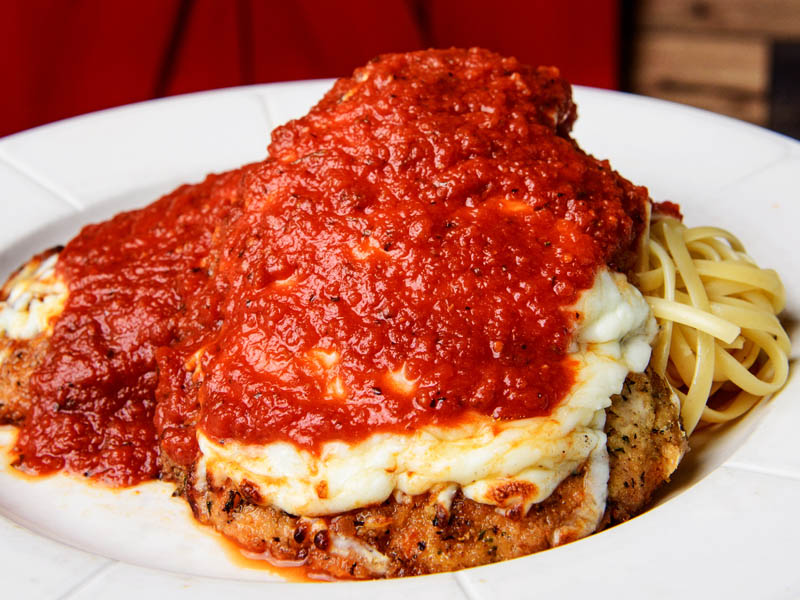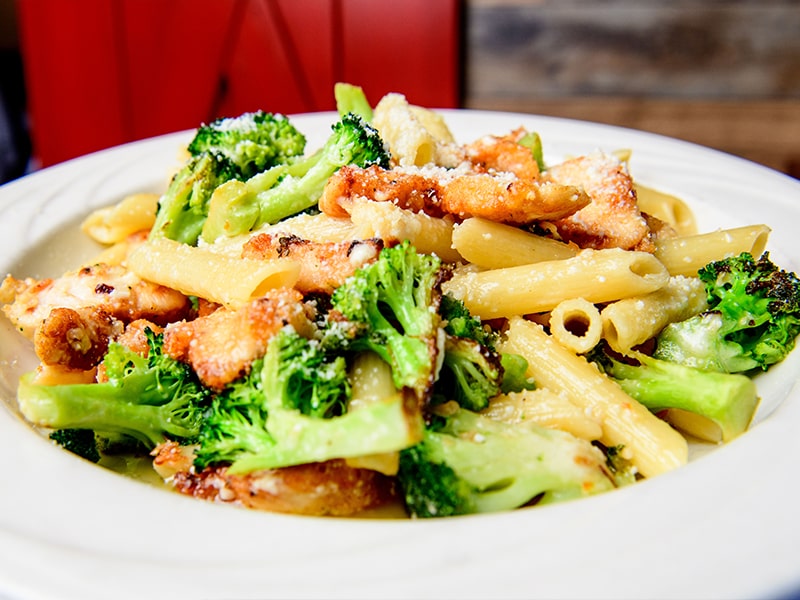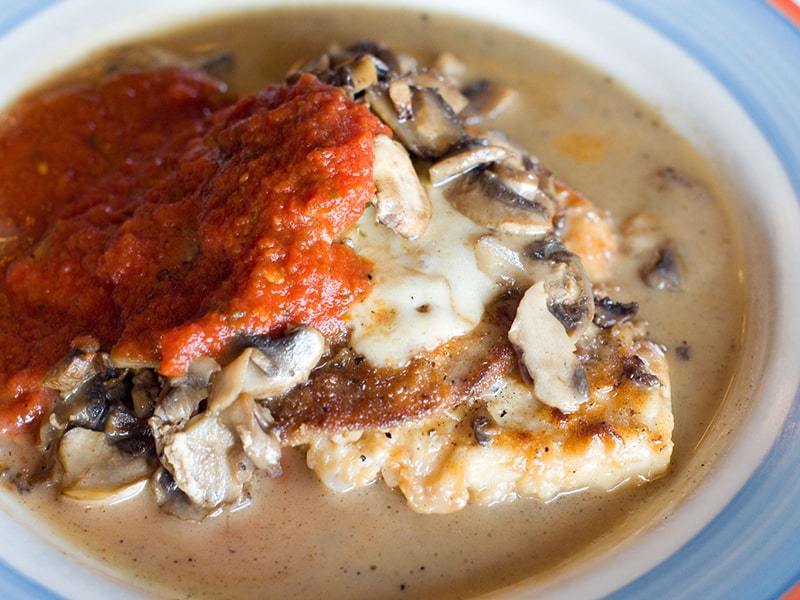 FOUNDED ON QUALITY
Ever since our Establishment opened in 2003, Restaurant 45 has made excellent service and a pleasant customer experience our top priority. Whether you're in the mood for delicious fresh seafood and diverse pasta dishes, perfectly cooked steak, or our homemade pizza, we have something for everyone to enjoy. Ask about our specials, signature salads, and our delectable desserts. We have everything to make your dining experience memorable.
TESTIMONIALS
"I came with a large group on Friday night, and was pretty impressed. Our server was patient, friendly, and attentive. He took great care of us, and accommodated my need for a quick turnaround, as I had to leave early. The lobster & corn chowder was delicious, as was the seared scallops appetizer. We will definitely be back!"
"Although crowded, we were sat prior to the waiting time we were told. All meals were delicious. I had salmon and although you can get this off many menus it was cooked perfect and was very tasty. Menu had items for all. It was hard to pick what to have. Prices reasonable."
"Went in alone to try the chowder, which came highly recommended, and was pleasantly surprised having tried both the lobster and the clam versions! Ate at the bar and further liked this establishment which is a gem for the surrounding towns. Will go back again soon."
"We decided to go for our anniversary and were happy we did. It was quiet and we could have a nice conversation. Our server Danielle was great, she was very on top of everything. Food was hot and delicious! Drinks were very good. I would recommend going to anyone!"
"My wife and I took my mother there last night, all three of us thought in food and the service was fantastic. Then we had the apple caramel bread pudding for dessert and that was very good. I have been here a lot of time and the food is always great."
"It's been there forever and they never disappoint. I don't believe anyone here in Milford doesn't have a memory of a family event there. The menu is interesting, up to date and inviting. I like the food, and the service is great and very patient!"
GIVING YOU OPTIONS
We maintain a comfortable and welcoming atmosphere from our dining room and lounge to our delightful patio and outdoor eating area. Our main dining room has an elegant and intimate presence, and our fully-stocked bar and 1400 square foot cocktail lounge is great for an entertaining evening any night of the week. If you're joining us for lunch or dinner on a nice day, you can dine out on our patio complete with comfortable shade and beautiful fresh flowers. We also have function rooms to serve parties of up to 70 people, or we can bring our delicious food to you with our convenient catering services. Whichever option you choose, we guarantee a great meal and experience when you choose Restaurant 45.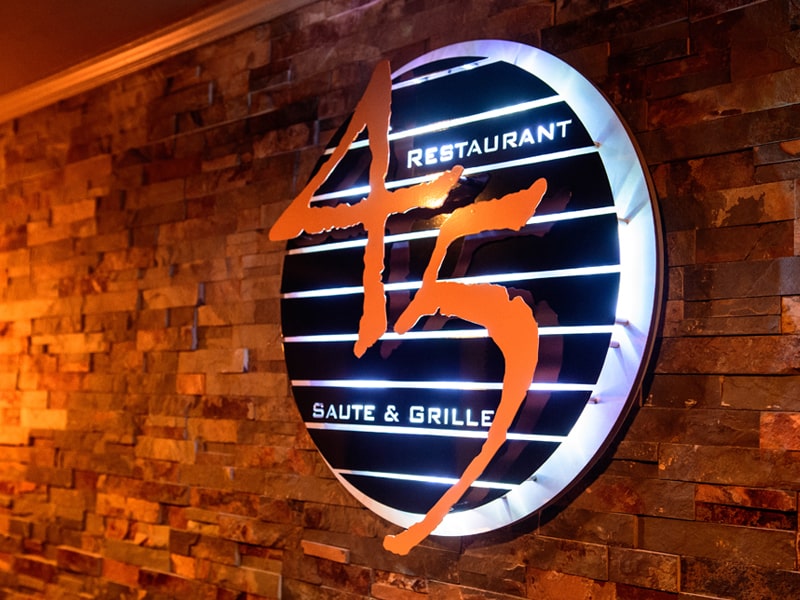 WE'RE HAPPY TO HELP
Our main priority at Restaurant 45 is providing exceptional service and providing a memorable customer experience. If you have any questions or inquiries about our restaurant, function rooms, catering, or general information, contact us today and we'll help however we can.